Livingstone advises the shareholder of PAW GmbH & Co. KG on the sale to Stiebel Eltron Group
mar 2022

Industri

Företagsköp

Tyskland

PRIVAT FÖRETAGSFÖRSÄLJNING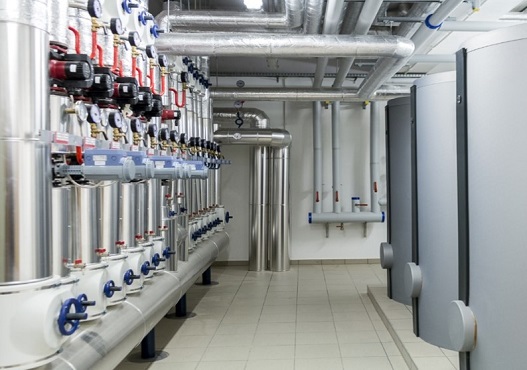 Livingstone has advised the shareholder of PAW GmbH & Co. KG on the sale of 100% of the shares in the Company to Stiebel Eltron Group as exclusive M&A advisor.
AW GmbH & Co. KG is a manufacturer of intelligent distribution systems for heating and freshwater technology, solar thermal en-ergy and flat stations. The products and sys-tems manufactured by PAW are character-ized by a high level of energy efficiency as well as intelligent sensor technology and soft-ware control expertise. The offered products can be integrated into smart home or building control systems and can be controlled via an app which makes it easier for craftsmen to operate them on site. Today, PAW employs approx. 150 people at its site in Hameln and sells its products mainly in the DACH region, but also worldwide.
Hameln / Holzminden. The building technology manufacturer STIEBEL ELTRON GmbH & Co. KG has acquired 100% of the shares in PAW GmbH & Co. KG.
PAW GmbH & Co. KG is deeply rooted in the heating and sanitary industry: The family-owned company offers high-quality component solutions for efficient heating and cooling, solar thermal energy, freshwater technology, and flat stations. "The PAW products are a very meaningful addition to our portfolio", Dr. Kai Schiefelbein, Managing Director Technology of Stiebel Eltron, explains. "The high-quality fresh water and flat stations provide an excellent match for our heat pump-based system solutions for heating and hot water generation. In addition, we also see beneficial additions in the various pump and valve groups. PAW GmbH & Co. KG will continue to operate independently under its own brand".
The offered products of PAW focus on easy-to-use, modular systems as well as the plug-and-play thought for a quick and easy installation.
Stiebel Eltron, founded in 1924, is one of the leading companies in the market for renewable energies, heating and building technology with annual sales of more than 800 million Euros. As an innovation-driven family-owned business, Stiebel Eltron follows a clear line in the production and development of products – eco-friendly, efficient and comfortable home technology. With 4,000 employees worldwide, the company consistently relies on its own know-how from product development to production. The result are efficient and innovative solutions for hot water, heating, ventilation and cooling.
"With Stiebel Eltron, an ideal and strong partner for PAW and the upcoming succession solution could be found, which will further develop the company at the site in Hameln. Therefore, I know that PAW is in good hands.", says Marc-Oliver Pommerening, CEO and former shareholder of PAW GmbH & Co. KG. "I would like to thank Livingstone for the successful implementation and trustful advice throughout the entire sales process."
Ralph Hagelgans, Managing Director at Livingstone in Düsseldorf: "We are pleased that we were able to achieve an ideal succession solution for our client with the sale of PAW to Stiebel Eltron. Both companies benefit from a wide range of synergies, e.g. in the sales and manufacturing area. In addition to that, the sale is an important step for PAW with respect to a stable future growth and the further internationalization of the business."
The parties agreed upon not to disclose the terms of the transaction.
VI BIDRAR MED

djupgående sektorexpertis

Tack vare globala specialistteam inom varje sektor kan vi leverera strategisk rådgivning och tillgång till de mest attraktiva intressenterna i varje bransch.
With Stiebel Eltron, an ideal and strong partner for PAW and the upcoming succession solution could be found, which will further develop the company at the site in Hameln. Therefore, I know that PAW is in good hands. I would like to thank Livingstone for the successful implementation and trustful advice throughout the entire sales process

Marc-Oliver Pommerening, VD och tidigare aktieägare, PAW GmbH & Co. KG
Vårt transaktionsteam

Håll dig uppdaterad
Missa inga affärer eller analyser