Livingstone advises PAW GmbH & Co. KG on sale to Stiebel Eltron Group
Mar 2022

Industrial

M&A: Sell-Side

Germany

PRIVATE COMPANY SALE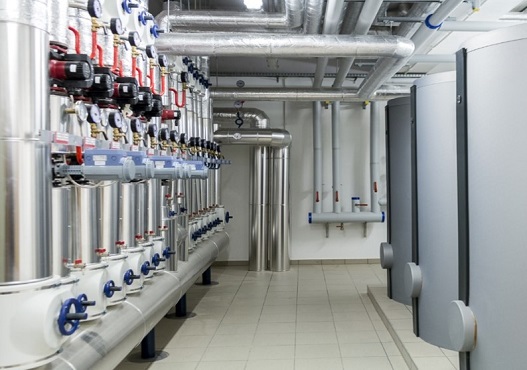 Livingstone is pleased to announce the sale of PAW GmbH & Co. KG ("PAW" or "The Company") to Stiebel Eltron Group as an exclusive M&A advisor. Terms of the transaction were undisclosed.
Deeply rooted in the heating and sanitary industry, PAW is a family-owned leading manufacturer of intelligent distribution systems for heating and freshwater technology, solar thermal energy, and flat stations. The products and systems manufactured by PAW are characterized by a high level of energy efficiency, intelligent sensor technology, and software control expertise. The offered products can be integrated into smart home or building control systems and controlled via an app that makes it easier for onsite operation. Today, PAW employs ~150 people in Hameln and mainly sells its products in the DACH region and worldwide.
"The PAW products are a significant addition to our portfolio," stated Dr. Kai Schiefelbein, Managing Director of Technology at Stiebel Eltron. "PAW's high-quality fresh water and flat stations complement our heat pump-based system solutions for heating and hot water generation. We also see beneficial additions in the various pump and valve groups. PAW GmbH & Co. KG will continue to operate independently under its brand."
PAW products offer easy-to-use, high-quality component solutions for efficient heating and cooling, solar thermal energy, freshwater technology, and flat stations. The Company focuses on modular systems, and the plug-and-play thought for a quick and easy installation.
Founded in 1924, Stiebel Eltron is a renewable energy, heating, and building technology leader with more than 800MM EURO (870MM USD) in annual sales. Stiebel Eltron is an innovation-driven family-owned business that follows a clear line in producing and developing products – eco-friendly, efficient, and comfortable home technology. With 4,000 employees worldwide, the company is known for internal R&D, which results in innovative solutions for hot water, heating, ventilation, and cooling.
"Stiebel Eltron is an ideal partner for PAW. PAW is in good hands; the upcoming succession solution will further develop the company at the site in Hameln," shared Marc-Oliver Pommerening, CEO and former shareholder of PAW GmbH & Co. KG. "I would like to thank Livingstone for their successful implementation and trustful advice throughout the sales process."
Ralph Hagelgans, Managing Director at Livingstone, commented, "We are pleased we found an ideal partner in Stiebel Eltron for our client PAW. Both companies benefit from a wide range of synergies, e.g., sales and manufacturing. The sale is an important step for PAW's continued growth and the further internationalization of the business."
Key
Transaction Team

Stay up to date with our
Newsletter