PINOVA Capital invests in ECOROLL AG
feb 2021

Industrial

Företagsförsäljningar

Tyskland

FÖRETAGSFÖRVÄRV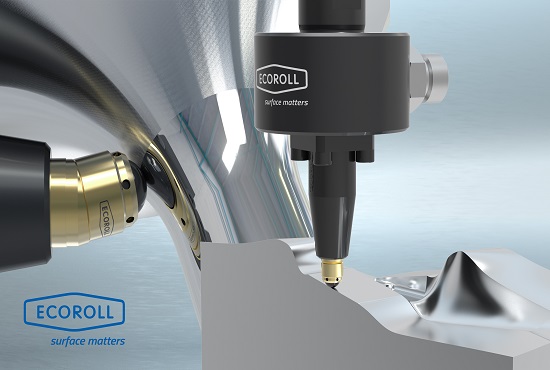 Funds advised by PINOVA Capital GmbH ("PINOVA") acquired the majority shares in ECOROLL AG Werkzeugtechnik ("ECOROLL" or "The Company"), based in Celle, Lower Saxony, in January 2021. Livingstone acted as exclusive M&A advisor to ECOROLL and the exiting shareholders.
ECOROLL is a highly innovative supplier of tools and machines for mechanical surface improvement of metal components. The product portfolio comprises self-engineered tools and machines for roller burnishing, deep rolling, and processing cylinders. ECOROLL develops solutions that ensure high-quality surfaces and prolonged lifespans of metal components in close cooperation with customers in various industries while streamlining manufacturing processes. 
ECOROLL currently has 85 employees and manufactures its tools and machines exclusively in the headquarters in Celle, Lower Saxony, while maintaining a sales office in Cincinnati, USA. Since 1996, ECOROLL supplies tools and machines to a global customer base. In 2019, ECOROLL was awarded the Bosch Global Supplier Award in the category "Innovation," which emphasizes ECOROLL's leading capabilities in designing and developing customer-specific surface improvement solutions.
In recent years, the Company proactively expanded its position as a technology leader by launching new innovative product platforms in existing and new target markets. ECOROLL also launched ECOsense technology, a ground-breaking in-house Industry 4.0 development in the field of adaptive sensor technology, documentation, and predictive maintenance.
Dr. Karsten Röttger, the long-time CEO of ECOROLL, will continue to manage the Company in the future and significantly expands his existing minority shareholding in ECOROLL in the course of the transaction. "Considering its entrepreneurial roots and technical expertise, PINOVA possesses the capability to foster sustainable growth of niche-market technology leaders," Dr. Karsten Röttger stated. "The exiting shareholders would like to thank Livingstone for the outstanding support and professional execution during the transaction despite the challenging circumstances and restrictions in the context of the global COVID-19 pandemic." 
Herbert Seggewiß, Managing Partner of PINOVA who will represent PINOVA at the ECOROLL advisory board, added, "Dr. Röttger established ECOROLL as a market-leader, thereby setting the foundation for continued growth. Together with Dr. Röttger, we aim to cooperatively drive the growth of ECOROLL by developing it into a one-stop provider for mechanical surface improvement while capitalizing on the growing demand for lighter, more durable, and ultimately more sustainable metal components."
PINOVA Capital is an independent investment firm focusing on equity investments in innovative mid-market companies with strong growth. Target companies are headquartered in German-speaking countries, with revenues between EUR 10 million and EUR 75 million and capital requirements between EUR 5 million and EUR 50 million.
"We are happy we were able to support ECOROLL and its exiting shareholders throughout the deal while running a competitive process despite the challenges of a global pandemic. We are convinced PINOVA represents a strong partner for Dr. Röttger and the Company going forward", added Johannes Faber, Director at Livingstone in Düsseldorf. "We wish ECOROLL and its employees a dynamic development and successful future together with PINOVA."
Vårt transaktionsteam

Håll dig uppdaterad
Missa inga affärer eller analyser