Livingstone advises medtech phantom specialist on sale to Mirion Technologies
dec 2021

Industri

Företagsförsäljning

USA

FÖRETAGSFÖRVÄRV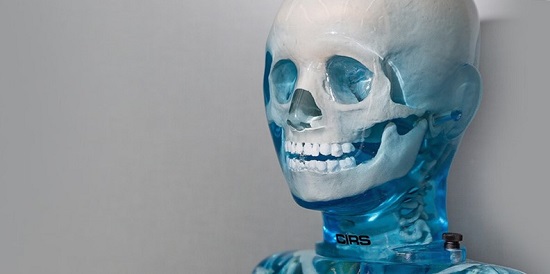 Livingstone is pleased to announce the sale of Computerized Imaging Reference Systems, Inc. ("CIRS" or the "Company"), a portfolio company of Castleray, LLC ("Castleray"), to Mirion Technologies, Inc. (NYSE: MIR; "Mirion").
Founded in 1982 by Dr. Elias Zerhouni and headquartered in Norfolk, VA, CIRS is a recognized leader in medical quality assurance ("QA") solutions. The Company specializes in the design, development, and commercialization of tissue-equivalent medical imaging and radiation therapy phantoms for the radiotherapy and radio-diagnostic markets.  CIRS serves a diverse global customer base, including medical imaging & radiation therapy OEMs and clinicians.
Mark Devlin, President & CEO of CIRS, commented, "Livingstone provided terrific transaction execution and thought leadership to CIRS throughout the sale process. They managed the process every step of the way, ultimately connecting us with a high-caliber set of interested parties.  We are excited to be partnering with Mirion to execute the next chapter of our growth plan and drive value via this highly synergistic combination."
Thomas Logan, CEO of Mirion, commented, "I am pleased to welcome the CIRS team to the Mirion family.  We are excited to augment our medical segment focus through the integration of CIRS' product, software, and services capabilities.  Together, we will strive to improve patient care and outcomes in both therapeutic and diagnostic applications.  This acquisition is part of our broader inorganic growth strategy to add accretive, complementary businesses to enhance our product portfolio and better serve our customers."
Karl Freimuth, Partner at Livingstone, commented, "Mark and the CIRS team built a valuable enterprise with market-leading tissue simulation and medical phantom technology known for exceptional innovation and improving patient outcomes.  The Company was a coveted asset and represents another successful transaction for Livingstone's global industrial technology practice."  
Castleray is a middle-market diversified holding company that owns and manages sector-leading businesses and real estate. Castleray delivers best-in-class products to its customers and industry-leading investment returns to its investors.
Headquartered in Atlanta, GA, Mirion Technologies is a leading provider of detection, measurement, analysis, and monitoring solutions to the nuclear, defense, medical and research end markets. The organization aims to harness its unrivaled knowledge of ionizing radiation for the greater good of humanity. Mirion employs approximately 2,500 people and operates in 13 countries.
CIRS is Livingstone's 255th transaction completed since 2018, and the 86th global industrial transaction completed in the same timeframe following the sales of Shor-Line to Midmark, Waterfront Brands to MPE, Beranek to J&E, Lesman to Kele, LT Harnett to A&R, Cummins Allison to Crane, Capital Southwest's portfolio company, SpotSee, to Harbour Group, Royal Truck Body to Shyft Group, and Artistic Carton to Graphic Packaging.
Kaufman & Canoles served as legal counsel to CIRS.  Hartmann, Doherty, Rosa, Berman & Bulbulia served as legal counsel to Mirion.
WE ARE

Unrelenting Advocates

We fight in your corner. But we don't stop there. We'll be with you for the long-haul, as your business grows, acquires and sells.
Livingstone provided terrific transaction execution and thought leadership to CIRS throughout the sale process. They managed the process every step of the way, ultimately connecting us with a high-caliber set of interested parties.

Mark Devlin, President and CEO, CIRS
Vårt transaktionsteam

Håll dig uppdaterad
Missa inga affärer eller analyser