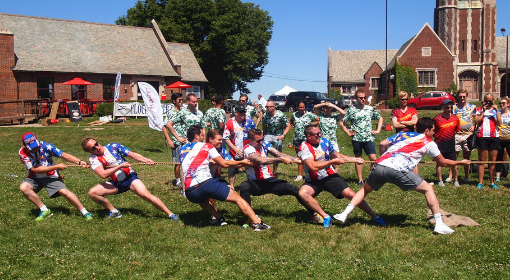 We have deep industry expertise and extensive global coverage, with dedicated teams across our offices serving five industry verticals: Business Services, Consumer, Healthcare, Industrial, and Media & Technology. We are committed to working with innovative middle-market companies with a proven track record of delivering tailored solutions and quality outcomes for private businesses and financial sponsors.
We are currently looking to add an Experienced Analyst to our investment banking team in the Chicago office.
Job Summary & Responsibilities
Livingstone Analysts have the opportunity to be a part of a team that offers compelling, challenging, and rewarding work as well as direct, daily exposure to clients. Your personal and professional growth will be accelerated by working alongside senior bankers who have a vested interest in your development.
As an Analyst, you will work on multiple live deals simultaneously alongside and in support of senior bankers, creating marketing materials, building financial models and analyses, and researching industries or sectors as directed by senior bankers. Specifically, as an Analyst your responsibilities will include, among others:
Financial modeling and analysis
Drafting detailed client information presentations and other marketing materials
Managing due diligence & online data rooms
Attending client meetings and drafting sessions
Any other work necessary to source & execute transactions
Qualifications
At least one year as an investment banking analyst, financial advisory consultant, or public accountant (Big 4 strongly preferred) required
Detail oriented with strong analytical abilities
Excellent mathematical, writing, verbal and computer skills
Ability to adapt to new tasks with little notice
Ability to manage expectations of senior bankers while working on projects simultaneously
Strong understanding of accounting and finance
Ambitious and self-driven with an ability and willingness to work long hours
Bachelor's degree in business, finance, accounting, or economics required
Outstanding academic achievement and track record of success
Additional information
Livingstone Partners is an equal opportunity employer. It complies with all laws and regulations that prohibit discrimination in employment practice because of race, color, religion, creed, ancestry, marital status, gender, age, national origin, sexual orientation, unfavorable discharge from the military service or on the basis of a physical or mental disability that is unrelated to the employee's ability to perform the duties of the job applied for.
All your information will be kept confidential according to EEO guidelines.
Learn more
About the Firm and Culture