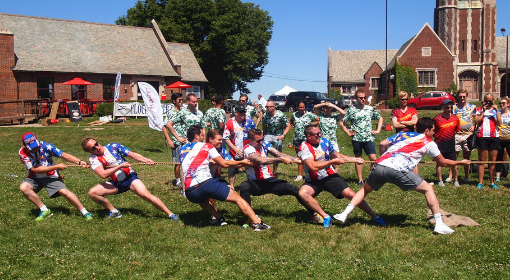 About Livingstone:
Livingstone is an international mid-market M&A and debt advisory firm with offices in Amsterdam, Beijing, Chicago, Düsseldorf, Hamburg, London, Los Angeles, Madrid, and Stockholm.
About the Position:
As an Executive Assistant, you will provide administrative and clerical support to investment bankers and ultimately, contribute to the firm's success. You will be asked to balance ever-changing priorities, and collaborate with others, all while producing quality work in a high-pressure, fast-paced environment. The ideal candidate must be a responsible, service-oriented individual with exceptional communication skills and the ability to maintain the highest level of confidentiality.
Qualifications:
Excellent organizational skills and careful attention to detail
Proficiency in MS Office Suite, Database Management, and strong typing skills
Ability to communicate effectively with individuals at all levels of the organization
Proactive mindset, and the awareness to anticipate next steps
Excellent written, oral, interpersonal, and negotiation skills
Strong work ethic and a hands-on, no job too big/no job too small sensibility
Bachelor's degree from Accredited 4yr institution
2-5 years of administrative experience
Responsibilities:
Provide administrative support to Senior Bankers including:
Maintain calendars – plan and schedule meetings, teleconferences, and travel
Book and coordinate heavy travel schedules including domestic and international flights, hotel stays, car services/rentals, and last-minute itinerary changes
Update executives' travel itineraries including directions, coordinate off-site meetings, and assist with preparing materials as needed.
Prepare expense reports with accuracy and timeliness
Answer main phone lines, Partners', and MDs' direct lines; route calls, and take messages.
Greet clients and other guests when they enter the office
Coordinate meeting rooms and assist with setting up/breaking down and preparing meeting materials.
Maintain administrative, deal, and archive files.
Manage inventory of all office supplies and handle reordering.
Assist with event planning of closing dinners and other firm events, coordinate vendors, and manage event expenses.
Handling and respecting sensitive and confidential information – Placing signatures, formatting, and sending NDAs, submitting credit card and other personal data
Liaise with a variety of clients, in-house teams, and vendors
Coordinate deliveries of office supplies as well as catering for meetings.
Send and receive mail/ packages via FedEx, UPS, and USPS
Livingstone Partners is an equal opportunity employer. It complies with all laws and regulations that prohibit discrimination in employment practice because of race, color, religion, creed, ancestry, marital status, gender, age, national origin, sexual orientation, unfavorable discharge from the military service, or on the basis of a physical or mental disability that is unrelated to the employee's ability to perform the duties of the job applied for.
All your information will be kept confidential according to EEOC guidelines.
Learn more
About the Firm and Culture