立石为美国著名精酿啤酒厂Goose Island出售予InBev的交易提供咨询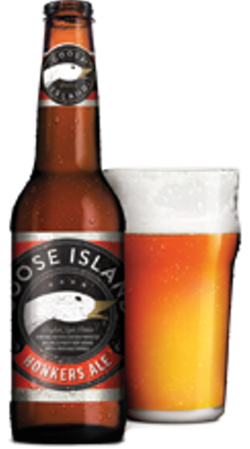 Livingstone's Consumer sector team is pleased to announce that Goose Island Beer Co. has agreed to be acquired by Anheuser-Busch InBevin a transaction valued at $38.8 million in cash, plus additional consideration. Livingstone's Chicago team acted as the exclusive financial advisor to Goose Island.
Anheuser-Busch reached an agreement to purchase a 58% equity stake from Goose Island's founders and other investors for $22.5 million. They also reached an agreement in principle to purchase a 42% stake owned by Craft Brewers Alliance Inc for $16.3 million in cash, plus additional consideration. The transaction is expected to close in the second quarter of 2011.
Chicago-based Goose Island is one of the nation's most respected and fastest-growing craft brewers with sales concentrated throughout the Midwest. They sold approximately 127,000 barrels of Honkers Ale, 312 Urban Wheat Ale, Matilda and other brands in 2010. The transaction will bring additional capital into Goose Island's operations to meet growing consumer demand for its brands and deepen its Chicago and Midwest distribution.
"Demand for our beers has grown beyond our capacity to serve our wholesale partners, retailers, and beer lovers," said John Hall, founder and president of Goose Island. "This agreement helps us achieve our goals with an ideal partner who helped fuel our growth, appreciates our products and supports their success."
"Goose Island has gained strong market share with its core, classic beers and has established a first mover advantage in national markets with its high-end reserve brands," said Managing Director at Livingstone Chicago Jim Moskal. "Anheuser-Busch provides Goose Island with the necessary resources to satisfy rising consumer and wholesaler demand."
"We're proud to have helped Goose Island find the right long-term solution and to post another successful sale to a strategic buyer for an important client," added David Sulaski, Partner at Livingstone Chicago.
The sale to Anheuser-Busch follows other recent Livingstone transactions involving top branded consumer companies and global strategic acquirers such as ARAMARK, Hertz, Kohler, Mattel, and Priceline.com.