Saab has acquired Dockstavarvet and Muskövarvet
dec. 2017

Industrial

M&A: Sell-Side

Sweden

PRIVATE COMPANY SALE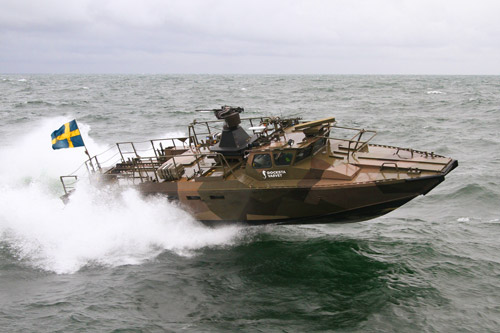 Livingstone's Industrial sector team has advised the Sundin family on the sale of Dockstavarvet and Muskövarvet to Saab. The transaction is the result of a long-term and targeted sale process where Livingstone identified and evaluated industrial buyers both in and outside of Sweden. The boat manufacturer N. Sundin Dockstavarvet AB and the repair shipyard Muskövarvet AB are acquired by defence and security company Saab.
The companies will form a new business unit within Saab's business area Kockums with a total turnover of SEK 250 million. As new majority owner, Saab will contribute significant resources for marketing and export of Dockstavarvet's products. Saab's global sales organisation will provide great opportunity to further increase Dockstavarvet's export of advanced aluminium boats.
Our combat and patrol boats will complement Saab's current marine product portfolio very well. It really feels like a "perfect match" for us as sellers of an old family business, says KA Sundin, Chairman at and owner of Dockstavarvet. Dockstavarvet is located outside Örnsköldsvik in northern Sweden and is a highly specialised manufacturer of aluminium boats to countries on three continents.
The company was founded in 1905 and has for the last 30 years developed and manufactured advanced high-speed combat and patrol boats for both military and civil applications. Muskövarvet at the Muskö island in Stockholm's' southern archipelago was founded in 2005 and is today one of the foremost repair and maintenance shipyards on the Swedish east coast. The shipyard carries out full-service repairs mainly for the Swedish Navy, as well as authorities like the coastal guard and police. The company has been a sister company to Dockstavarvet since 2007.
The acquisition strengthens Saab Kockums' marine product portfolio and increases its capacity for service and maintenance on Muskö. Saab acquired the shipyard group Kockums from Thyssen Krupp in June 2014, also in line with the company's ambition to expand its marine business.
"We are impressed by the smooth and professional handling of the whole process. I have personally also enjoyed the relaxed atmosphere which has prevailed all along during our cooperation," says KA Sundin.
"We are very pleased to see Dockstavarvet get a home with excellent conditions for continuing its international expansion, in a time where demand for this type of boats is clearly increasing both in Sweden and important export markets," says Henrik Widlund, Director at Livingstone.
Livingstone was exclusive financial adviser, and Törngren Magnell was legal adviser, to the owners of Dockstavarvet and Muskövarvet in the sale process.
Key
Transaction Team

Stay up to date with our
Newsletter