idverde, Europe's No.1 specialist in outsourced grounds maintenance and landscape construction, acquires Land Engineering
Jul 2017

Business Services

Pan-European

Acquisition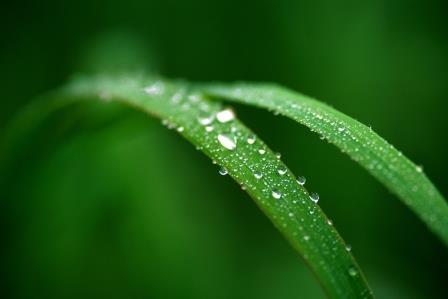 Livingstone's Business Services sector team has advised idverde on its latest acquisition of selected customer contracts, employees and associated assets of Land Engineering, Scotland's largest independent green services provider in its third UK acquisition since March 2015.
Following its purchases of The Landscape Group in 2015 and Quadron Services in 2016, idverde had become the UK's leading provider of grounds maintenance services to local authorities across England and Wales. While the group delivers services to clients across the UK, it has been keen to enhance its scale and therefore service coverage in Scotland. idverde had also been looking to build additional capability in UK landscape construction.
Livingstone had approached Stuart Dillett, co-founder of Land Engineering, Scotland's largest independent green services provider, as part of its initial acquisition programme for idverde in 2014.
Jeremy Furniss, Partner at Livingstone and Head of the Business Services sector team, commented, "It was a straight-forward task for us to re-open discussions with Stuart who, having seen idverde UK grow from a bright idea to a £100m revenue business, recognised the advantages of joining a larger, green services specialist."
The acquisition of Land Engineering's grounds maintenance activities and certain of its landscape construction contracts has completed idverde's vision of building a genuinely national UK business. Furniss adds, "From a standing start in Summer 2014, idverde has built – through the three acquisitions – a market-leading, £120m revenue green services business in the UK. From these foundations, the group is ideally positioned to continue to grow in the UK – and elsewhere – organically and by selective acquisition."
Nick Temple-Heald, CEO, idverde UK, concludes: "We are delighted to now have as strong a presence north of the Border as south and look forward to working with our new colleagues in Scotland to grow idverde's business both there and across the United Kingdom. Livingstone continues to play a valuable role in idverde's UK growth strategy."
Livingstone has advised idverde, Europe's No.1 specialist in outsourced grounds maintenance and landscape construction, on all three UK acquisitions including the former acquisitions of Quadron Services and The Landscape Group.
idverde is today the undisputed European green services market leader with 4,250 staff over 80 branches across France and the UK, and with an annualised turnover of c.€400m.
We are

Unrelenting advocates

We fight your corner. But we don't stop there. We'll be with you for the long-haul, as your business grows, acquires and sells.
"We are delighted to now have as strong a presence north of the Border as south and look forward to working with our new colleagues in Scotland to grow idverde's business both there and across the United Kingdom. Livingstone continues to play a valuable role in idverde's UK growth strategy."

Nick Temple-Heald, CEO, idverde
Transaction Team