Sorting the scrap metal industry one load at a time
Mike Jenny sorts out the potential winners in a changing global recycling market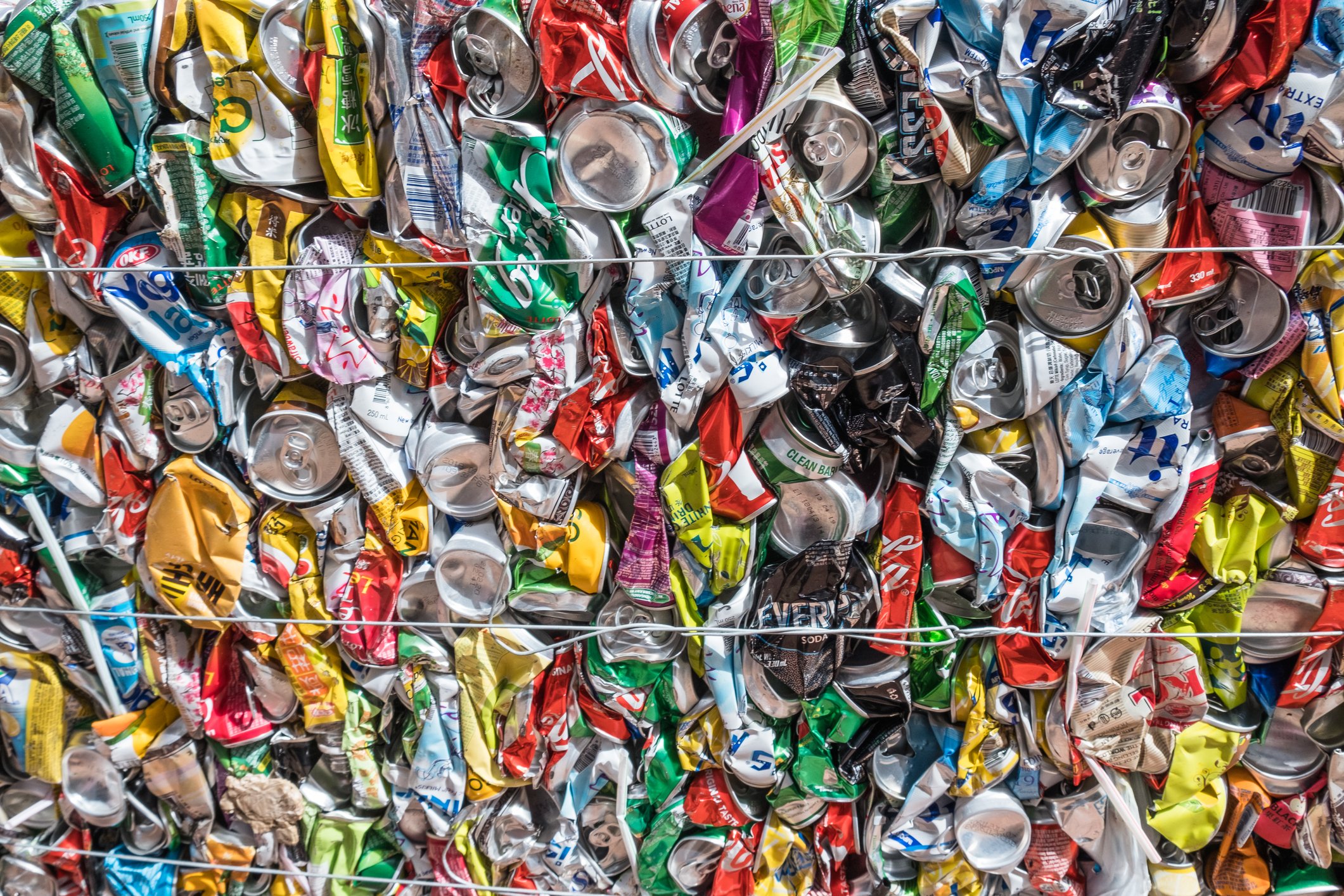 The U.S. has historically been the world's largest producer and exporter of scrap metal as its domestic consumer economy and manufacturing base ensure there is a constant flow of scrap metal inventory for recyclers to process.  In prior years, the United States exported nearly one-third of its scrap metal to China as that country's rapid development resulted in strong demand for ferrous and nonferrous metals to build skyscrapers, bridges, roads and other infrastructure. Indeed, China had been the main importer of U.S. consumer and industrial secondary materials since the 1980s, buoying the growth of its own recycling and scrap metal recycling industries while at the same time providing much-needed demand for growing aluminum scrap generation in the U.S.
Then suddenly, China reversed course.
In July 2017, China notified the World Trade Organization it would no longer accept imports of 24 common types of once-permitted solid waste due to contamination concerns. That ban extended to various recyclables, causing much of the United States recycling industry to experience downward pressure, hitting recycling-intensive states the hardest and resulting in many previously recycled materials ending up in landfills or on top of burn piles.
The notification prompted the United States, alongside Canada, Australia, the EU and Korea to share their concerns with Beijing and request that China adhere to notification obligations regarding any additional changes to import licensing and import bans, particularly as it related to the impact of trade policy changes on the domestic metal recycling industry.
In April 2018, China banned an additional 32 types of solid waste; this time extending to scrap metal generated from stainless steel, compressed car bodies and ship demolition.  Dubbed the "China National Sword," the first half of the ban took place in 2018 while the other half will be phased in this year. In its notification, China once more cited contamination concerns, stating the waste received from the United States and other countries has resulted in harmful contaminants polluting their land and water.
As the country directs more of its attention to its own domestic environmental issues, China is also in the process of overhauling its recycling industry. Its nascent middle class has developed consumption habits similar to Westerners (i.e., the Chinese are buying more and throwing away more) while its domestic manufacturing base continues to generate its own scrap metal, leading to better support of the Chinese recycling and scrap industries and reducing the need for imported materials.
In an industry that generally remains vulnerable to the cycles and volatility inherent to global commodity prices – industry revenue and margins were compressed substantially after China National Sword was announced.
Then talk of tariffs began.
In theory, the tariffs imposed by the current administration on imported steel and aluminum were supposed to revitalize American producers and handicap foreign competitors. While domestic producers did see increased profits, economists generally agree that tariffs actually reduce economic growth by increasing prices and reducing available quantities of goods and services for U.S. businesses and consumers, which in turn results in lower income, reduced employment, and lower economic output.
The tariffs, which took full effect in May 2018, did in fact spur domestic investments alongside the reopening of selected metal-producing plants and the addition of jobs across that industry.
They also resulted in Americans paying more for steel and aluminum than other consumers around the world, an impressive feat considering aluminum prices in the U.S. have fallen substantially, by about 9% during the same time period. Yet somehow, the American consumer is paying nearly double the price paid in 2017. What's more, American manufacturers that use aluminum pay 22% more for the metal than international competitors such as Canada and Norway.
Further, a year into the tariffs analysts suggest their efficacy may have peaked.
Taking all this into account, it's no wonder that over the last five years leading into 2019, steel, aluminum, copper, and other metals prices have fallen sharply, devaluing inventory and inducing losses. Industry revenue is expected to decline at an annualized rate of 7.6% to $29 billion over the five years to 2019, including a 10.7% decline in 2019 alone. Moreover, exports are also expected to fall at an annualized rate of 4% to $5.6 billion over the five years to 2019.
So low secondary metal prices are the result of weakened demand coupled with oversupply. What's more, prices are expected to remain volatile for the conceivable future as the U.S. domestic recycling industry adjusts to current conditions, including the risk of slowing economic growth as well as weakening demand for secondary metals as we move along an already historically-long economic growth cycle.  New secondary metal production, in the longer term, will soak up some of the oversupply but it is looking increasingly like the secondary metals industry is in a sustained period of lower pricing that will, in turn, force many industry participants to change how they do business.
Metal recycling has a long history; basic metal sorting attempts began in WWII to aid the war effort, focusing on sorting ferrous and non-ferrous metals. In the decades since, modern recycling technologies and innovations have developed to effectively identify many different kinds of metals using a range of sorting technologies, but overall, the level of technological shift taking place in the industry has remained relatively moderate. The end result, or goal, has always been the same; to pull more value out of the waste streams that producers already control or have access to.
Metal sensing, at its most fundamental level, identifies and sorts ferrous and non-ferrous metal, separating useful materials that can be sold on to consumers from the true waste by-product that must be landfilled. Generally speaking, there are several categories of metal sensing processes; magnetics, hydrometallurgy, pyrometallury, and biotechnology. These various processes are used to perform the job of upgrading scrap materials, ranging from eddy current separation to crane-operated magnets, infrared scans, levitating, and advanced sensor technology, among others.
While optical technology can determine alloys and chemistries within individual material pieces or a stream of material, in our experience, recyclers are also pursuing automated solutions that can identify and separate aluminum scrap in bulk and on a much more efficient scale; many use sensors that can analyze the chemical and metallurgical makeup of each scrap piece by measuring, for example, copper, iron, magnesium, and zinc levels.  This capability allows business we speak with regularly to sort materials automatically, both upgrading and adding value to that material while adapting – as they must – to the fundamental increase in aluminum usage and scrap generation that is occurring in the markets.  And it is being supported by various technological innovations in magnetics, and dynamic (versus static) laser sorting as well as incremental advancements in eddy current sensors, heavy media separation, and X-ray technology.  Ultimately, many industry observers expect that technologies will develop an ability to detect all manner of aluminum alloys into their fundamental groups, making it much easier and more efficient to be tied into the recycling supply chain at its source.
The industry is heavily reliant on machinery to process scrap metal, but as technology innovations are embraced within the industry, including sensors and computerized components to enable automation, operators can anticipate either a boost in profit or, importantly, a greater ability to insulate themselves from commodity price swings. Further, automated technologies are more efficient and less wasteful, allowing operators to improve their emission standards in order to take advantage of tax credits offered by local and state governments. This provides a benefit of reducing costs – by way of landfill fees – while at the same providing a more valuable product for the recyclers to sell on.
The positive impact of technology can't be undersold. More than 132 million tons of municipal solid waste gets recycled in landfills each year, but less than 35% is recycled. Scrap in landfills poses environmental risks to soil, air, and water due to the toxins contained within them, including mercury and lead. Any increase in scrap recycled will have numerous benefits for the environment.
It's estimated that for every dollar spent on wages, metal operators spend $0.18 in capital investment. As the industry continues to be adversely affected by commodity price swings and resulting margin compression, operators will be forced to prove their value; recyclers embracing innovation stand to benefit the most in terms of cost-cutting efficiencies, adding value to their clients, and profit to their bottom line.
Technological shifts don't have to be massive, either; small increases in capital investment over time can result in big changes. New markets, both domestic and international, will open up as materials achieve purities and recyclers attempt to move up the value chain by providing furnace-ready products.
Conclusion
The "winners' in the global recycling market have always been able to adjust to price cycles and volatility by buying right, adding value to the materials they control, and turning those materials quickly in order to mitigate pricing risk.  Today's market dynamics are testing those capabilities, perhaps more than ever before.  Inherent in recent pricing softness is a fundamental change in the markets, globally, that must be addressed in order to survive.
In our line of business, we've spoken with many producers and processors who have always pushed hard to stay at the forefront of an ever-changing industry.  It is, for most participants, certainly more challenging today than it has been in the past – even taking into consideration the downturn in 2008 and 2009 – given the systemic global supply and demand dynamics we are currently witnessing, particularly with them all happening at once.
Capital improvements, which in turn support the capability to turn lower-value scrap and waste materials into a value-added, technically-driven product are increasingly necessary to maintain an edge and compete effectively.   While we are seeing an increased risk of price contagion upmarket – that is, an oversupply of aluminum scrap metal units is now driving a similar oversupply in RSI and other ingot products – over the longer term industry participant who innovate and invest in these capabilities will see greater margin protection and will ultimately come out on top.
This article was originally written for the August 2019 issue of Light Metal Age magazine. 
STAY UP TO DATE WITH OUR
Newsletter